What's New in 20R1.12
The Nitro 20R1.12 release includes several new features.
Our release notes offer brief, high-level descriptions of enhancements and new features. Configuration is available by selecting the feature name.
Features
Platform
Nitro Query Volume Usage Metrics
New visualizations help system administrators, data stakeholders, and analysts understand usage of data. Several queries are used to display the total number of queries run by users within each instance. Metrics are displayed according to the following queries:
Query Volume, Daily Volume and Daily Rolling Volume Last 7 Days
Query Volume, Weekly Volume and Weekly Rolling Volume Last 12 Weeks
Top Users by Query Volume, Last 7 Days
Top Users by Query Volume, Last 12 Weeks
Total Queries in Calendar Year
Total Non-ETL Queries in Calendar Year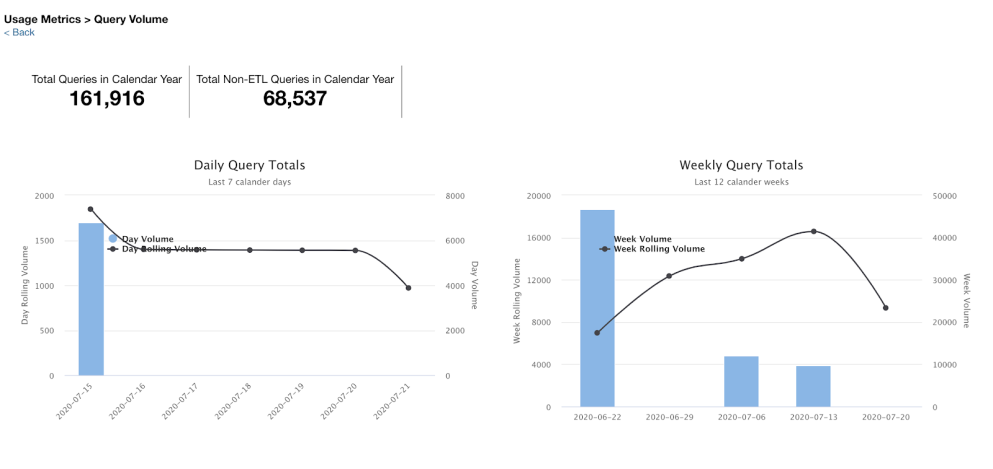 Support for Multiple Source Files for FTP Load Job
Admins can now load multiple source files for a single target table in an FTP load job as part of a Job Orchestration. This makes loading easier by eliminating the need for a control file for each data source. If a third-party vendor provides data on a monthly basis sending multiple files at once (for example, sales_Jan.csv and sales_Feb.csv), Nitro loads the files sequentially.
A cycle icon displays in the Job Load section of the Job Orchestration Canvas when the Load Multiple Source Files check box is selected. When the initial job completes successfully, Nitro checks for additional files to load using the wild card file name.

A separate Job History entry is recorded for each file.
Creating SFTP Users for a Custom or Industry Connector
Admins can now create SFTP users for a custom or industry data connector from the NAC without creating a support request.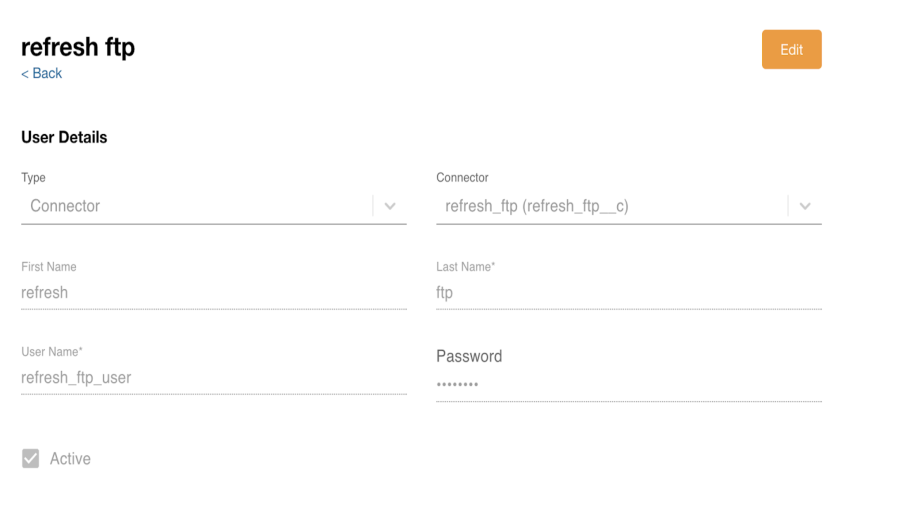 All users for custom connectors display on the Users page. Select a User Name to view the user's details, make the user inactive, edit user details, or change the user's password.
Analytics
Job Orchestration File Loading
New file loading patterns support special loading logic for Symphony Prescriber and IQVIA XPonent data, giving admins the ability to leverage all of the latest capabilities of Nitro job orchestration with these data types.