Creating Dashboards
Users can create dashboards to provide a more complete picture of their data.
<![CDATA[ ]]>
Prerequisites
At least one chart has been created.
To create a dashboard:
Select +Dashboard from the Nitro Explorer home page.

Select the Components menu to customize the dashboard by adding tabs, rows, columns, headers, and dividers, or by inserting Markdown components. This step is optional.

Select the Charts menu to add a chart to the dashboard.

Select Save.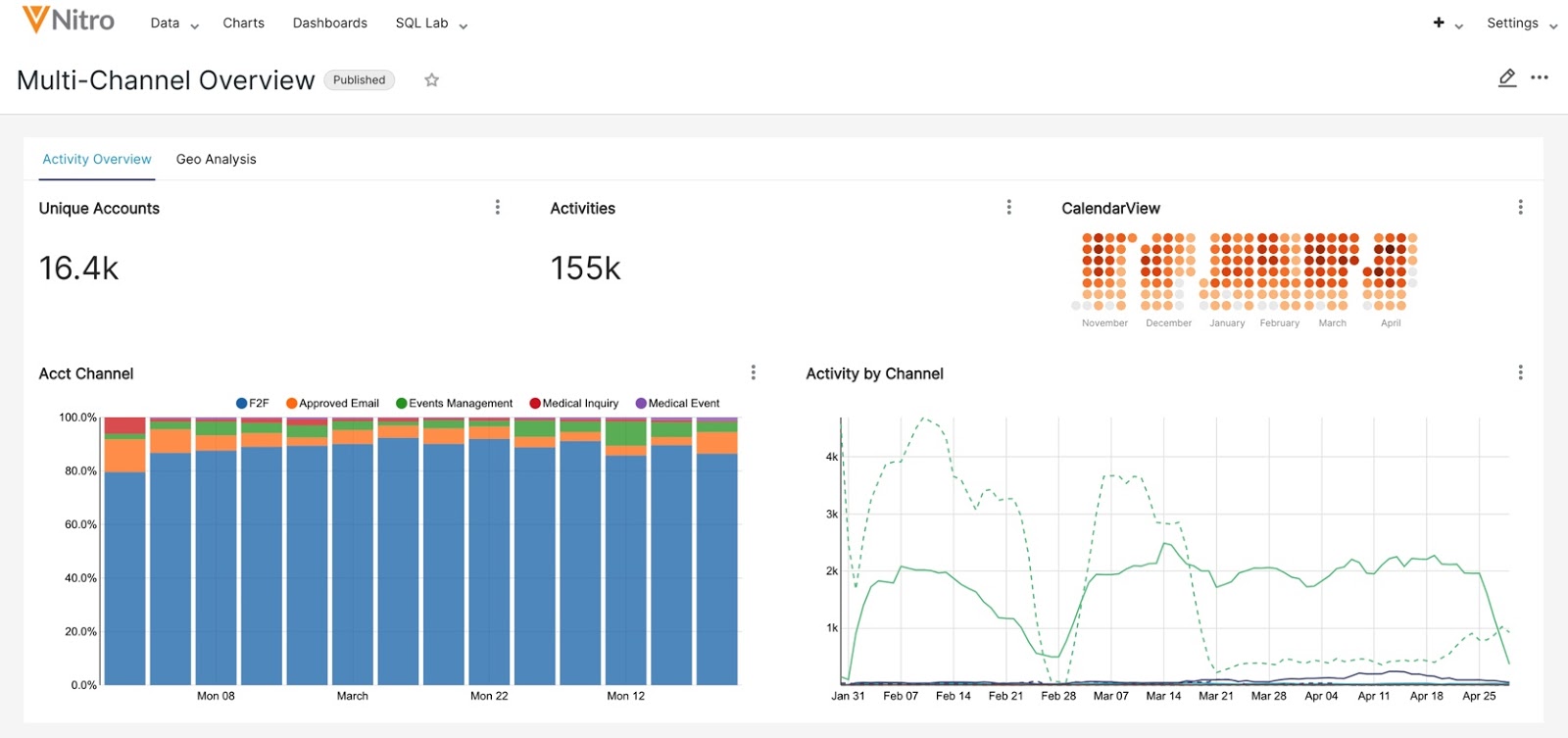 Related Topics