Enabling Email Alerts for ETL Jobs
Email alerts can be configured to be sent to admins after the completion (or failure) of Nitro ETL jobs. Email notifications are formatted with job status information presented in an easy-to-read table format that contains the following information:
Cluster, Instance, Connector
Environment
Job Name
Job ID
Duration
Status
Total Tasks
Target table name
Successful Rows
Failed Rows
Error Rows
Duplicate Rows
Error Details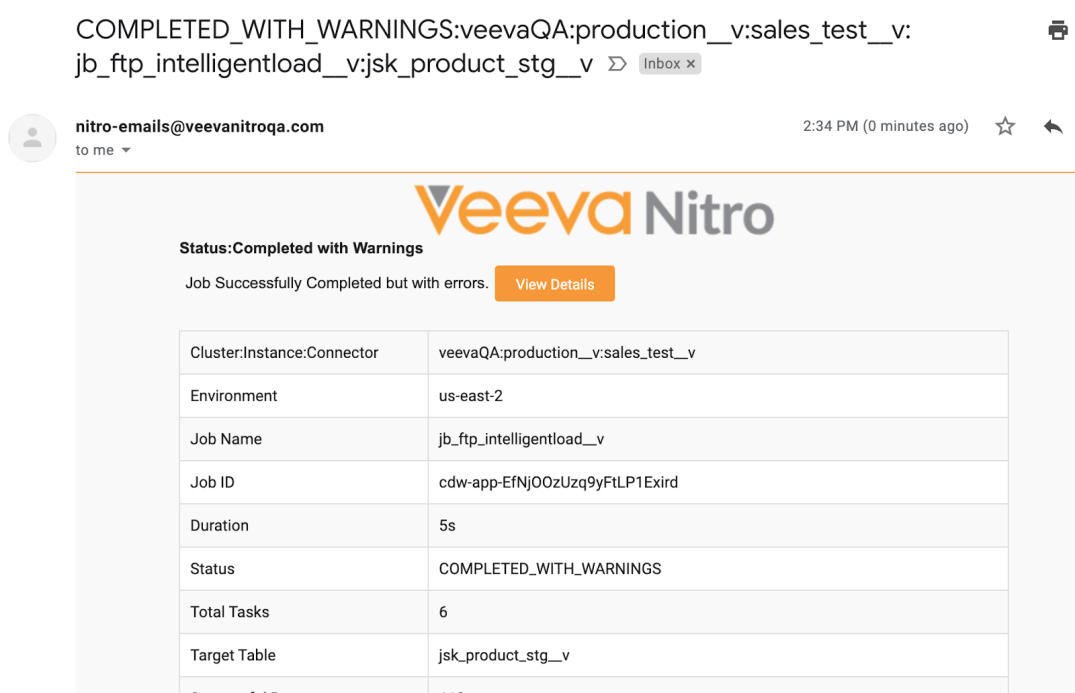 Emails are sent to a single email address for all jobs at the cluster level. This can be a distribution list.
To enable email alerts, submit a support ticket to Veeva with the email address receiving the alerts. Include the cluster information as well.