MyInsights
Veeva CRM MyInsights is the primary tool for reporting Nitro data. Nitro has a direct integration with each Veeva CRM mobile platform so Nitro data can be synced down and accessed in a disconnected state via the MyInsights platform. Nitro data sync is supported for iPad, iPhone, and Windows.
Co-located Nitro Data with CRM and Offline Devices
Nitro data is co-located with CRM data on mobile platforms (offline devices).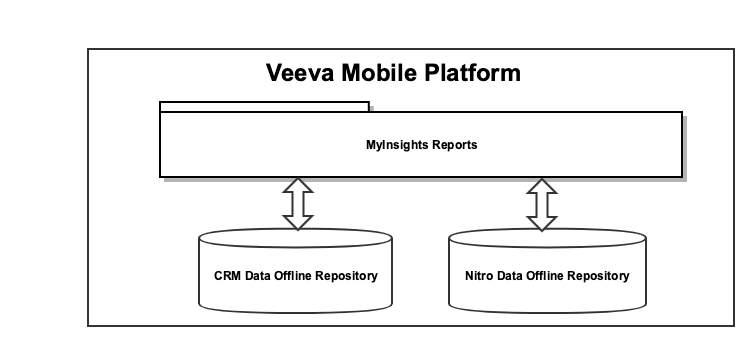 Caching Layer for Query Activity
Nitro uses a cache layer to facilitate high-volume, highly concurrent query activity.